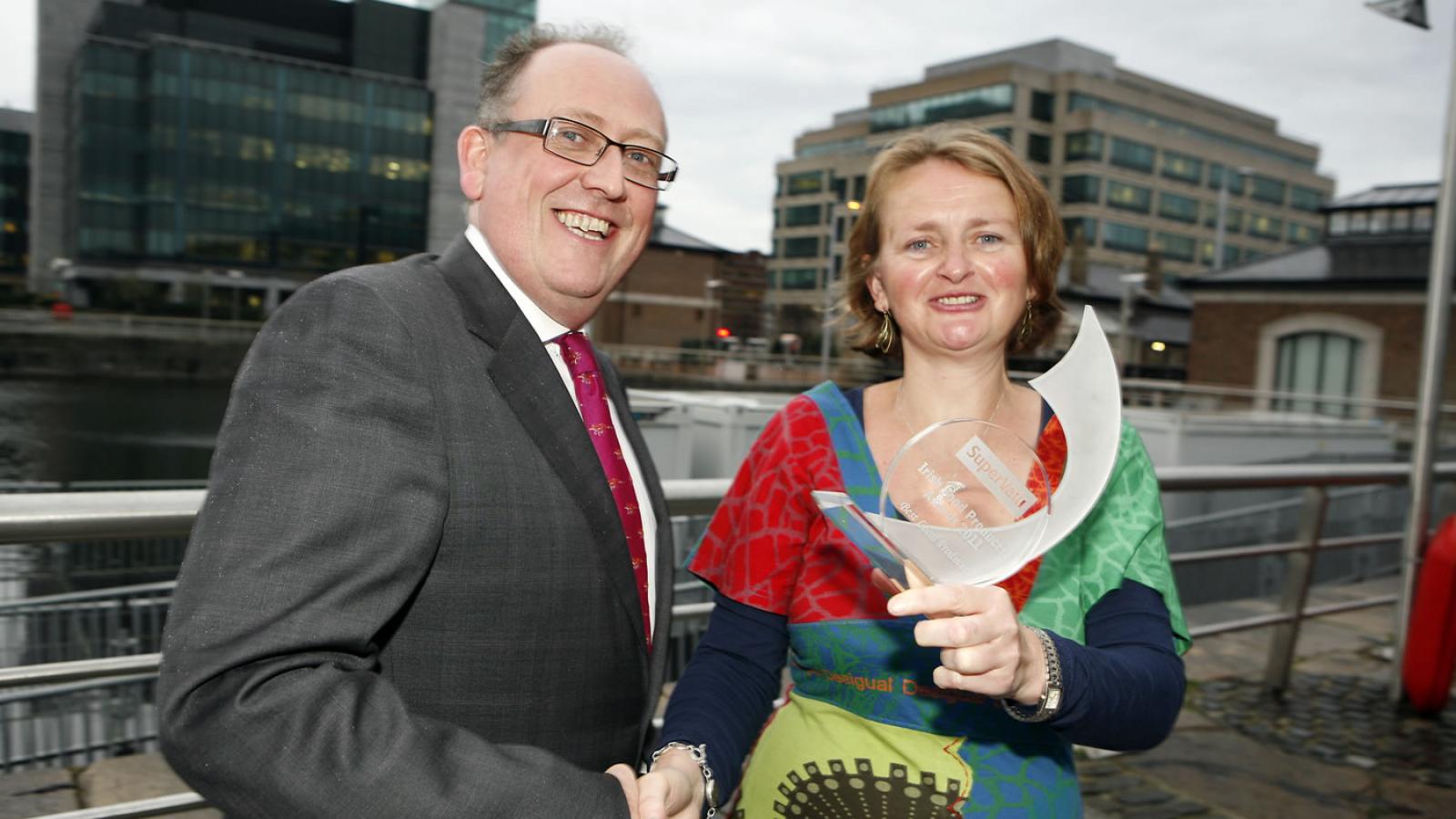 St. Tola win Best Local Producer award.
We're thrilled at St. Tola to have won the 2011 Best Local Producer award at the Supervalu Irish Food Producer Awards, announced today at Ely CHQ Brasserie in the IFSC, Dublin. We are extremely grateful for this acknowledgement and delighted to be part of such a dynamic group of award winners. The SuperValu Irish Food Producers Awards "recognise excellence, quality & innovation within the Irish food and beverage sector." Thank you!
On presenting the award, Supervalu complimented St. Tola on representing all that is good about a local producer, providing employment in a rural area, supporting other local industries, putting money back into the local economy, and providing a range of organic goat cheeses that are unique to the locality and environment. They also said that St. Tola had worked closely with Supervalu, listening to what they and their customer wanted and expanded the range of cheese to suit these requirements.
Pictured:  Martin Kelleher, M.D of SuperValu Ireland and Siobhan Ni Ghairbhith, St.Tola Irish Organic Goat Cheese.