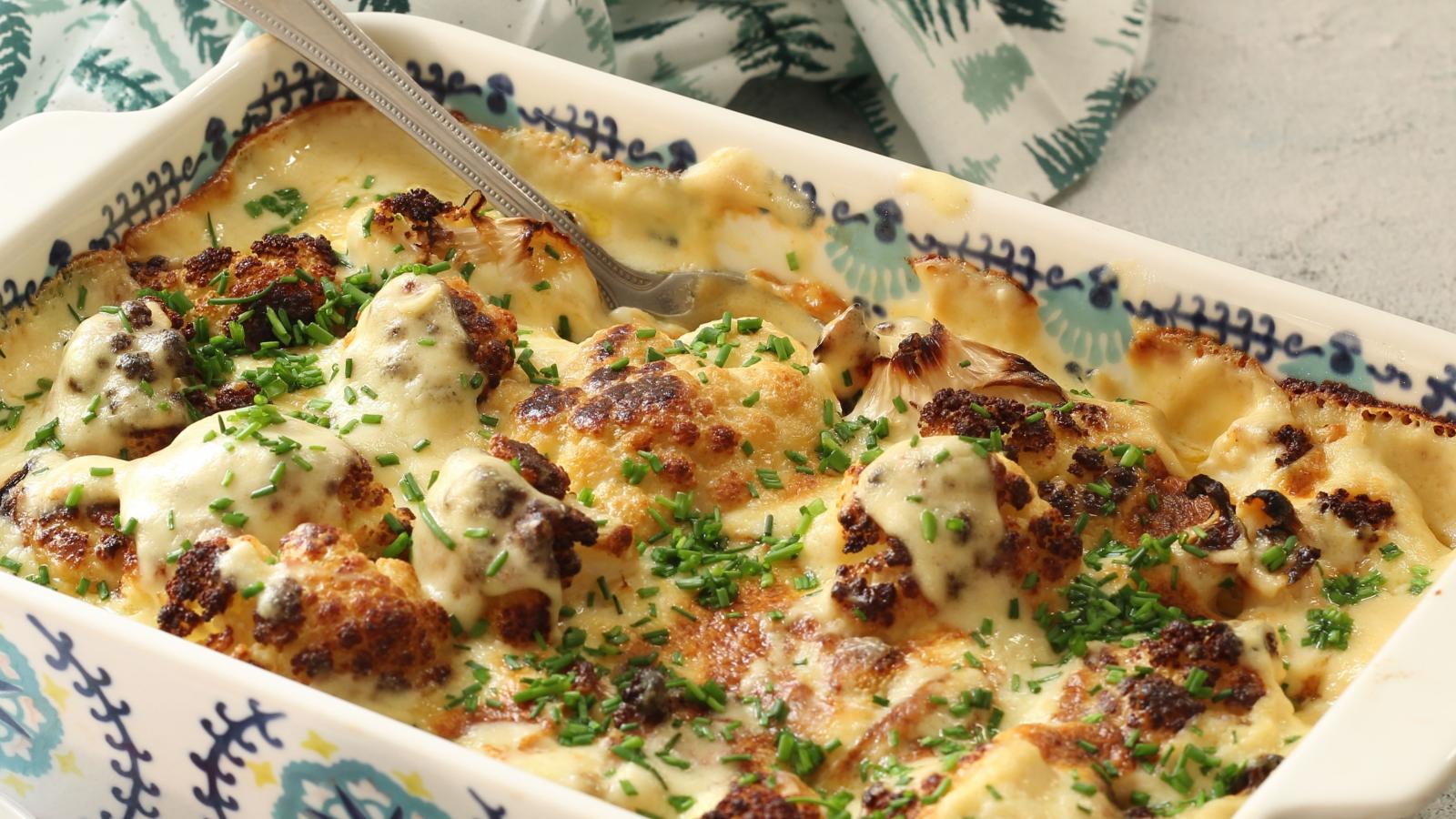 Description
Ultimate St Tola Cauliflower Cheese Gratin
Ultimate St Tola Cauliflower Cheese Gratin from Chef Shane Smith
Ingredients
1 kilogram
Cauliflower (chopped into florets)
200 grams
St Tola Divine or Original
Instructions
Method
Preheat your oven to 200C/180C fan/ 400F/Gas 6
Prepare your cauliflower and cut your florets, toss in rapeseed oil and salt and pepper.
Place these onto a roasting tray and pop into the oven to bake for 20 minutes, this will add a charred flavour and remove any moisture.
Remove and set aside.

For the St Tola cheese sauce, in a pot over a gentle heat, add the butter and stir until melted.
To this add the flour to form a roux and cook this paste over the heat for a few minutes.
Gradually start adding the milk and then the cream, whisking to remove lumps.
Once the mixture has thickened up, add the St Tola Goats Cheese (Cream cheese or Original) and stir to combine.
Taste and adjust seasoning.

Place the roast cauliflower florets in one large or two medium baking dishes and top with the delicious St Tola Cheese sauce.

Place this back into the hot oven at the same temperature and bake for a further 25-30 minutes or until the top is deliciously golden brown.
Serve and enjoy.