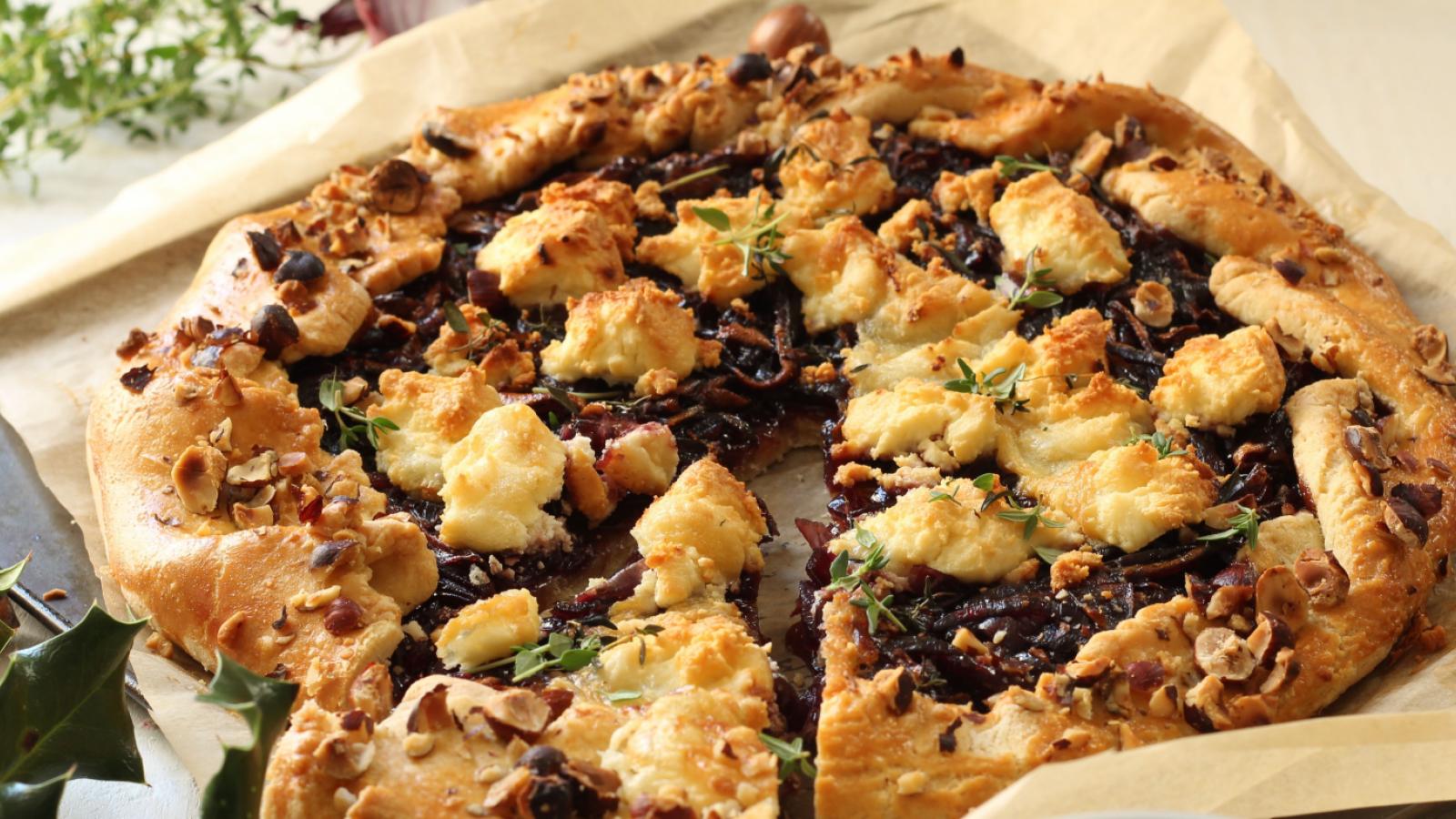 Description
Caramelised red onion St Tola Goats Cheese galette
Caramelised Red onion St Tola Goats Cheese galette from Chef Shane Smith
Ingredients
2 tablespoons
rapeseed oil
Salt and Pepper (a good seasoning of both)
2 tablespoons
balsamic vinegar
120 grams
St Tola Cheese (original or Divine )
20 grams
chopped hazelnuts
Instructions
Method
For the red onion marmalade, in a saucepan, add the oil and sliced red onions and cook for 10 minutes or until the onions soften down.
To this add the brown sugar and balsamic and turn the heat down and cook this slowly until the liquid has reduced and it reaches a jammy consistency.
Taste for seasoning and chill.

For the galette pastry, in a mixer, blend the flour, butter and salt together.
Once this is mixed, add the egg(s) and mix until a smooth dough is reached.
Wrap and chill until needed.

Preheat your oven to 180C/160C/350C/Gas 4.

To assemble, on a floured surface, roll the galette dough to a 12" circle.
Spoon on the chilled red onion marmalade into the centre, leaving an untouched rim around the edge .
Sprinkle/spoon the St Tola Goats Cheese (Original or Divine) on top and fold in the pastry edge to encase the filling.
Egg wash the edge of the pastry and sprinkle on some chopped hazelnuts & chopped thyme.
Pop into the preheated oven and bake for 30 minutes or until everything is golden brown.