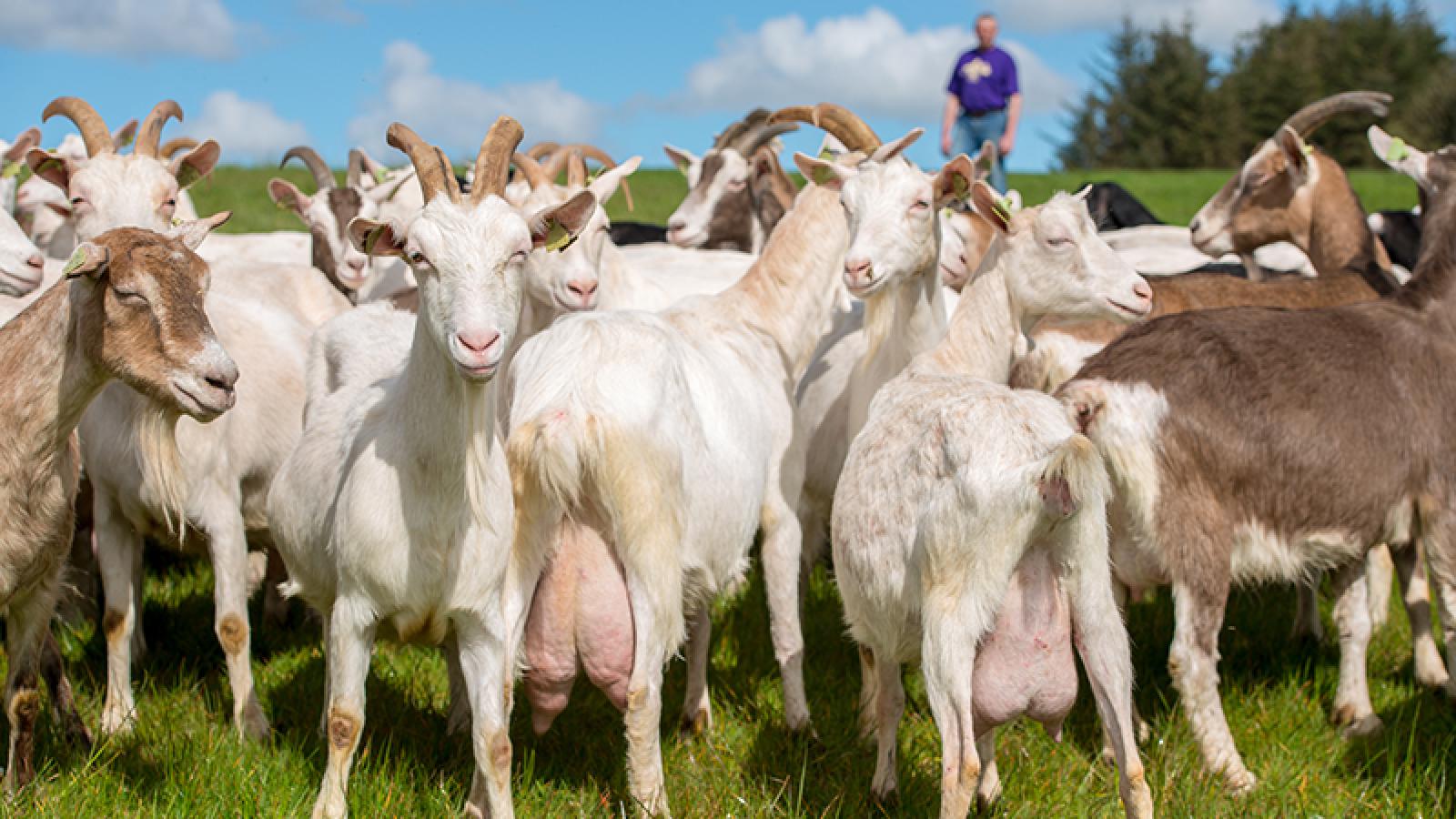 The St Tola herd of Saanen, Toggenburg and British Alpine goats are reared on 65 acres of unspoiled pasturelands – considered some of the finest and purest farmland of its type in Europe. Outdoors, when the weather is warm and dry, they graze on the herb rich pastures feeding on wild flowers such as buttercups, meadow sweet and wild garlic. During the harsh winter, they are housed indoors in comfortable, clean, spacious sheds and are fed on a balanced mix of hay grown on the farm during the summer and their diet is supplemented with GM free  grains.
All our kids are hand reared after a long weaning period on their mother's milk. Our goats are milked twice a day in our state of the art milking parlour. We can milk 32 goats at a time. Each day, they are milked at 8am and 6pm. Our strict farming practices, housing and hygiene criteria guarantee we have a happy and healthy herd!
The herd numbers approx 300 in total comprising of 200 milkers, kids and 12 pucks. Every year the herd increases by keeping the offspring from the best milkers while retiring goats and their kids are given away as family pets or donated to Bóthar, an international aid agency that provides poverty stricken families in developing countries using livestock in development aid. 
At St Tola we are inspired by the beauty of our natural surroundings and our cheeses reflect the clean, pure environment from which they come.