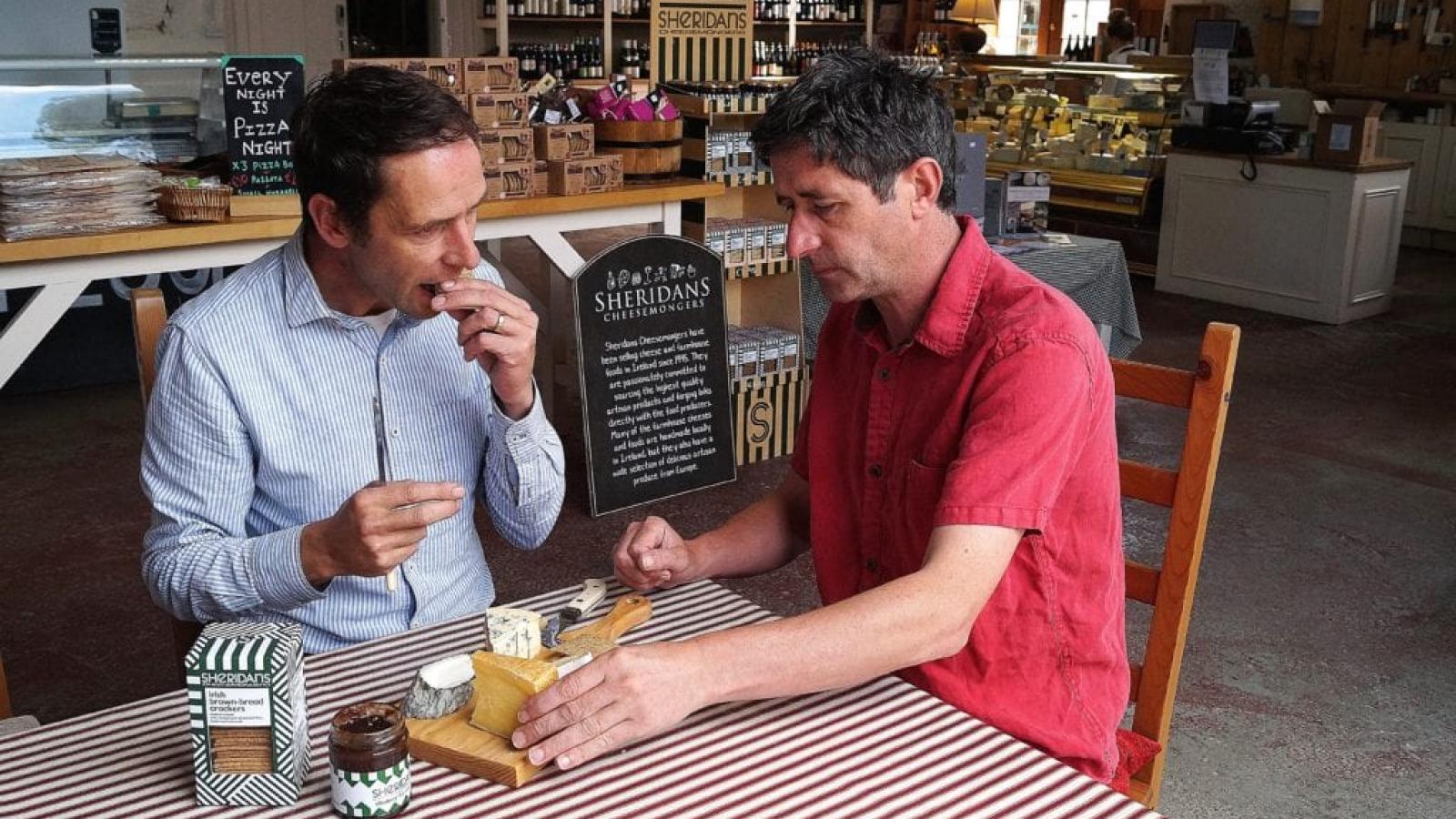 Kevin and Seamus Sheridan first started selling cheese from a market stall in Galway over twenty years ago. As passionate advocates of local farming and champions of high quality food production, the brothers soon developed a reputation for selling the very best cheeses from around the world.
Today, the award-winning Sheridans Cheesemongers has become something of a byword for cheese, sourcing and selling the world's best cheeses to customers across the globe.
They have said of St Tola 
" We don't need stars to tell us how wonderful this cheese is but if any cheese deserves accolades and celebrating it is St Tola. The perfect example of authentic farmhouse cheese, the taste of a place. Raw milk and wild rind from the land, hand crafted."