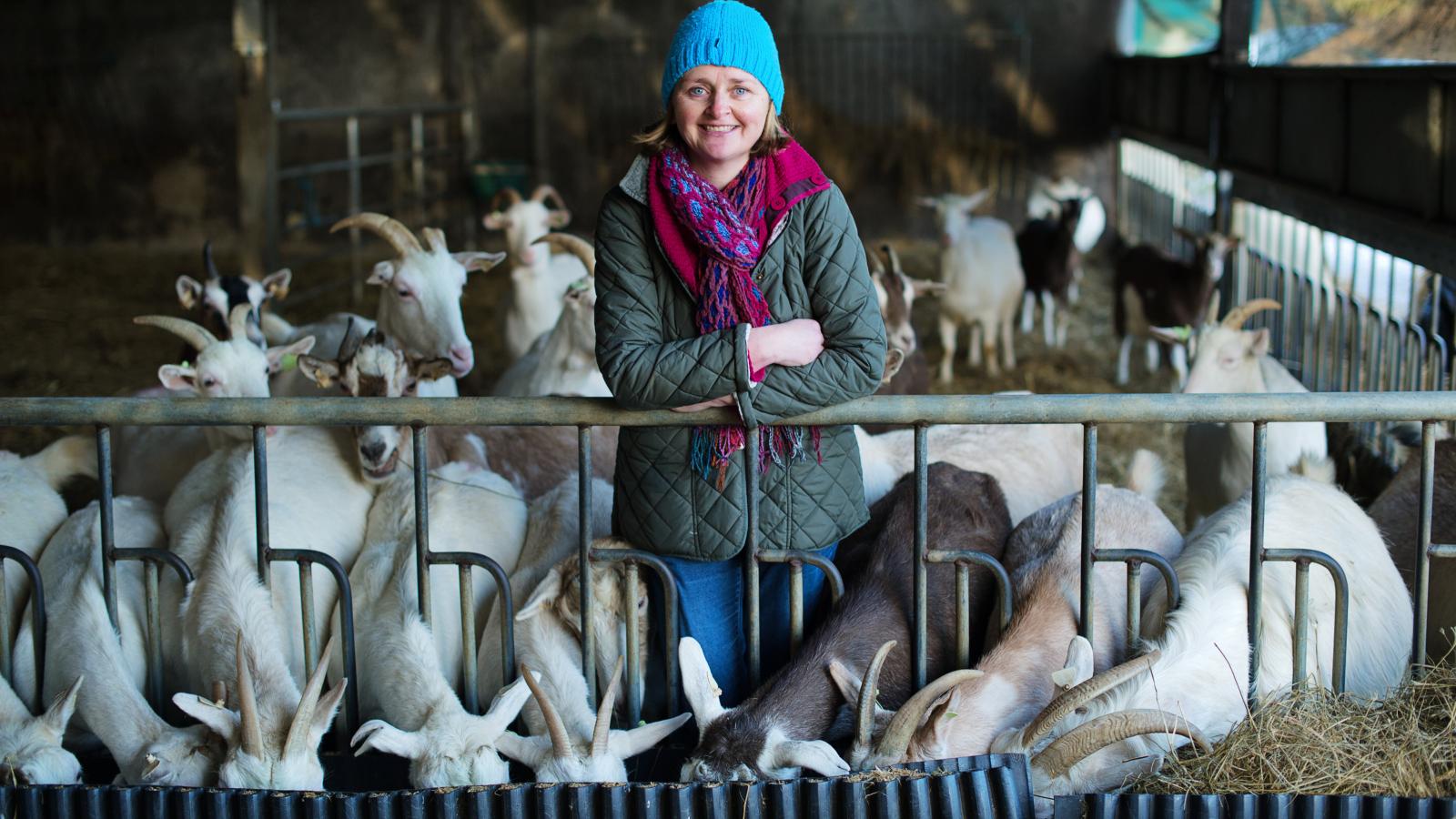 St Tola Goat Cheese is known as one of the premium artisan products in Ireland. It is the finest gourmet goats cheese and has been hand make in Inagh just south of the Burren in County Clare since 1978.
The cheeses were originally made by Meg and Derrick Gordon who developed the fine quality of the cheeses and helped established a gourmet cottage industry in a rural area. In the late '90s they were keen to retire and the business was taken over by their neighbour Siobhan Ni Ghairbhith in 1999.
Over time, Siobhan and her dedicated team have made significant developments to the family far. Siobhan has taken the business from a local industry to an internationally recognised brand. Our cheese is still hand make in small batches however as the artisinal quality of our cheese in paramount.
St Tola Irish Goat Cheese is made by Inagh Farmhouse Cheese ltd and is a member of CAIS and the Slow Food Movement. We are also part of the Burren Food Trail and are just a few miles from the Wild Atlantic Way.
The farm receives French students every year from ESA College in Anger and Purpan INP in Toulouse.
St Tola has been supported by Bord Bia, Department of Agriculture, Fisheries and Food, Clare County Enterprise Board, Limerick Instiutute of Technology and LEADER - National Rural Network.