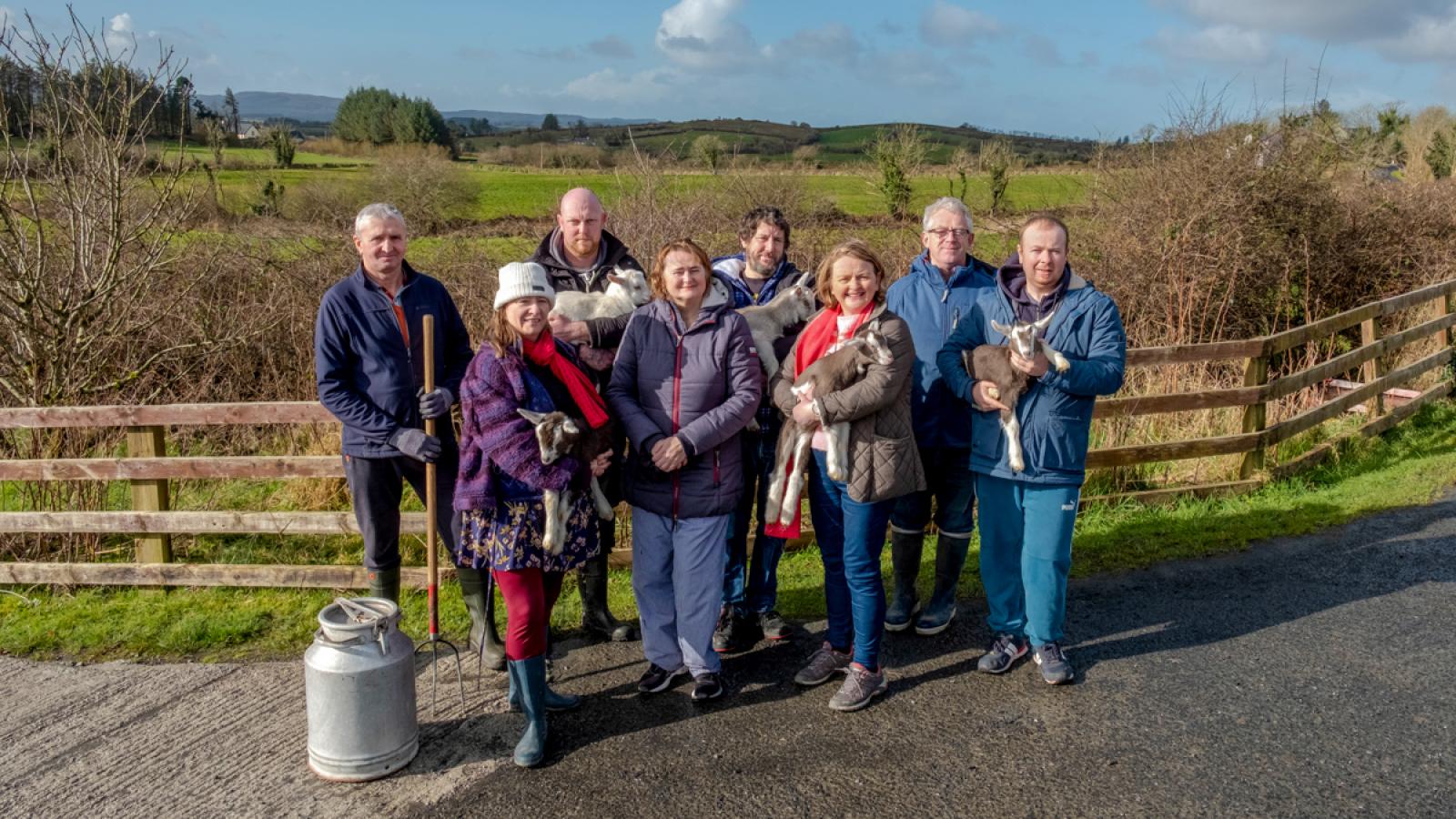 Meet Our Team
Siobhán Ní Gháirbhith, Director, Sales & Marketing
A former school teacher turned cheese maker! Siobhán took over St Tola after the original owners were retiring in1999. Siobhan is the former Chairperson of CAIS, a member of Slow Food Ireland, the Taste Council,  a member of the National Council for ISME and the current chairperson of Irish Cheese Direct. Siobhán is a fervent believer in sustainable farming practises, a fluent Irish speaker and a passionate advocate of Irish food, culture and music. Siobhan looks after Sales and Marketing for St Tola.
John Harrington, Director
John is Siobhans partner in life and also in business. He is also a former school teacher turned entrepreneur and now a managing director of Inagh Farmhouse Cheese. John is the Finanical Controller behind the business and his excellent problem solving skills mean that he is an invaluable member of the team.  
Carmen Gal, Production Manager
Carmen is responsible for all aspects of the production operation and ensures it is adhered to in accordance with the COP (Code of Practice). She has been with Inagh Farmhouse Cheese since 2003 and has completed her HACCP training as well as numerous cheese making courses. Carmen's ruthless attention to detail and her natural skills in tasting ensures St Tola is produced to the highest quality.
Clive Wagenaar, Accounts
Clive is a relatively new member of the team, hails from South Africa and is now looking after accounts at St Tola.
Brian McEntee, Production Manager
Brian has been working for Inagh Farmhouse Cheese since March 2008. Brian has a diploma in Business Studies and Hotel and Catering Management from Dublin Institute of Technology. Brian worked for many years in the food service industry and brings a broad knowledge of food safety and hygiene practises to the business as well as a good knowledge of organic gardening and a passion for good food. Brian is the ultimate multi tasker and can be found solving all sorts of issues and doing any job on the farm or in production!
Petru Gal, Farm Manager
Petru has been with Inagh Farmhouse Cheese since 2003. He is the Farm Manager in charge and caring for the 280 strong herd of milking goats. Petru is a skilled herdsman and manager and his a love of the land and animals ensures that the herd is very well cared for and thus produces delicious milk!
Mihaly Ferencz
Mihaly has been working at St Tola since 2019. Originally from Romania and with a background in construction, Mihaly is a versatile and solid member of our team both on the farm and in the cheesehouse. 
Shane Griffin Farm Hand
Shane is our local lad on the farm, a quiet gentle giant and a great help around the animals.
Gráinne Casey, Farm Tours
Gráinne has been working for Inagh Farmhouse Cheese since 2004. Grainne worked for many years in a variety of sales and marketing positions in England and brings those skills and energy to promote our cheese and tell our story to the world. Grainne is also the team member who looks after farm tours and visits.
Student workforce
St. Tola receives French students every year from February to October from ESA College in Angers and Purpan INP in Toulouse.