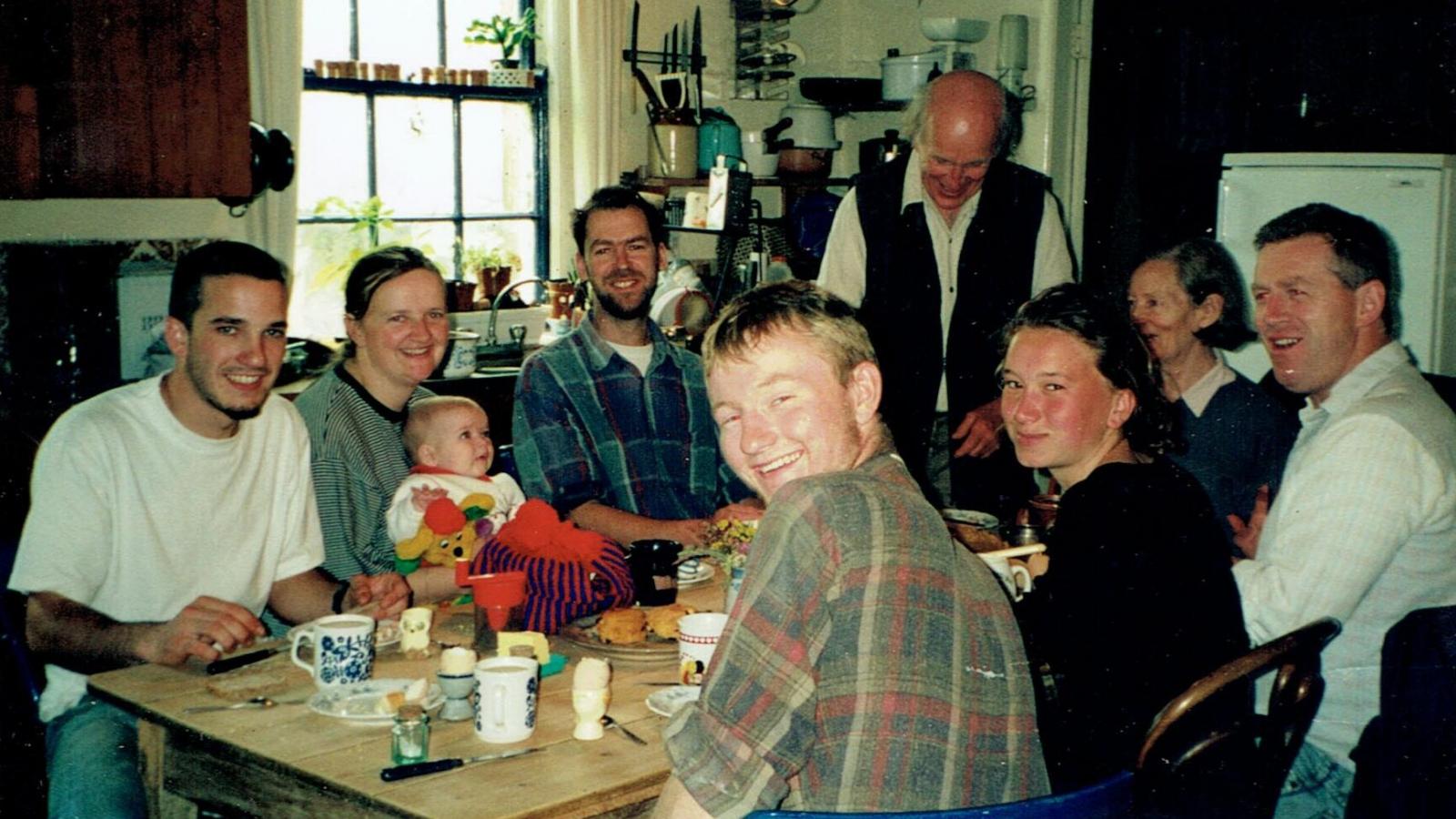 Humble Beginnings at the Kitchen Table
It was always great craic around the kitchen table with Meg and Derrick Gordon! We have tried to carry on the tradition here at St Tola. When our premises were built in 1999, we brought over the kitchen table from the original farmhouse. Every day at 10.30 and 1.30, our staff sit down and eat together.  It is a great bonding time for the team. Covid 19 restrictions on space put a temporary stop to that, but they have resumed in gusto since the end of 2022. 
This picture was taken in 1999. Meg and Derrick are the older couple in centre of the picture. John Harrington is the white shirt next to Meg. The others around the table include Siobháns sister Úna and her husband John McDonald and various neighbours and students on the farm.