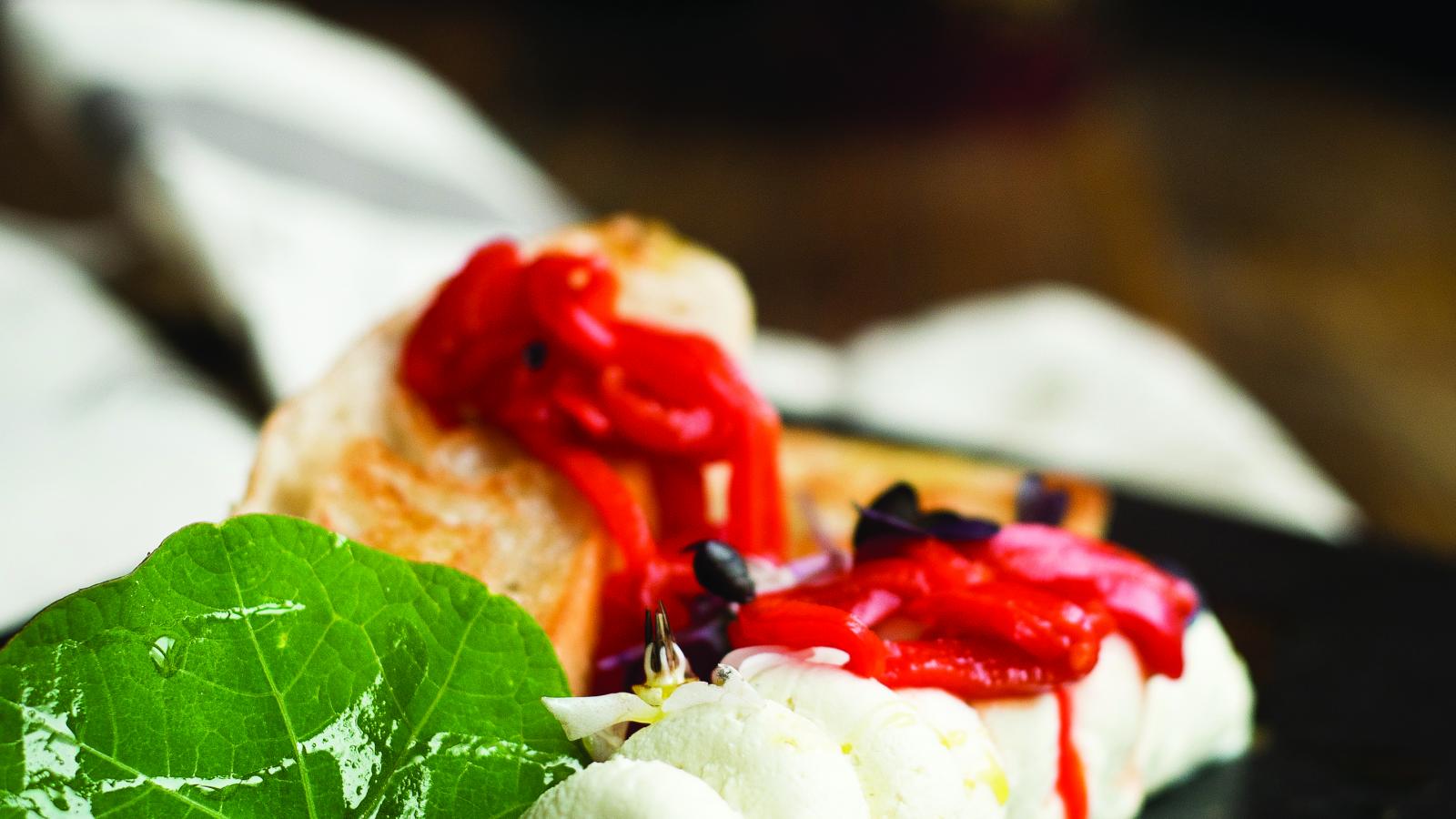 Description
J.P. McMahon's Goats Cheese Mousse 
St Tola Goats Cheese Mousse from J.P. McMahon from Aniar Restaurant, Galway
Ingredients
150 grams
St Tola Soft Cheese
Instructions
Method:
1. For the walnut powder: Dry roast the walnuts in a 180°C oven until hard and crunchy. Allow to cool. Blend in a food processor with the sugar and the salt. Spread the powder onto a baking tray and place in the oven until a crumb texture is achieved. This will only take a few minutes so keep an eye on the powder!
2. For the goats' cheese mousse: Whip the goats' cheese, cream, and crème fraîche together until a smooth consistency is achieved. Season to taste. Place in a piping bag with a medium sized nozzle.
3. To plate: Pipe the goats' cheese on to the plate and lay the piquillo peppers around and on top of the cheese. Garnish with some green leaves (I find mustard cress works well) and finish by sprinkling the walnut powder over the cheese and peppers. Serve with some fresh sourdough or some crackers.
Recipe by Jp McMahon. Recipe taken from Cava Bodega, Tapas: A Taste of Spain in Ireland.
Cookbook available to purchase online www.cavarestaurant.ie.