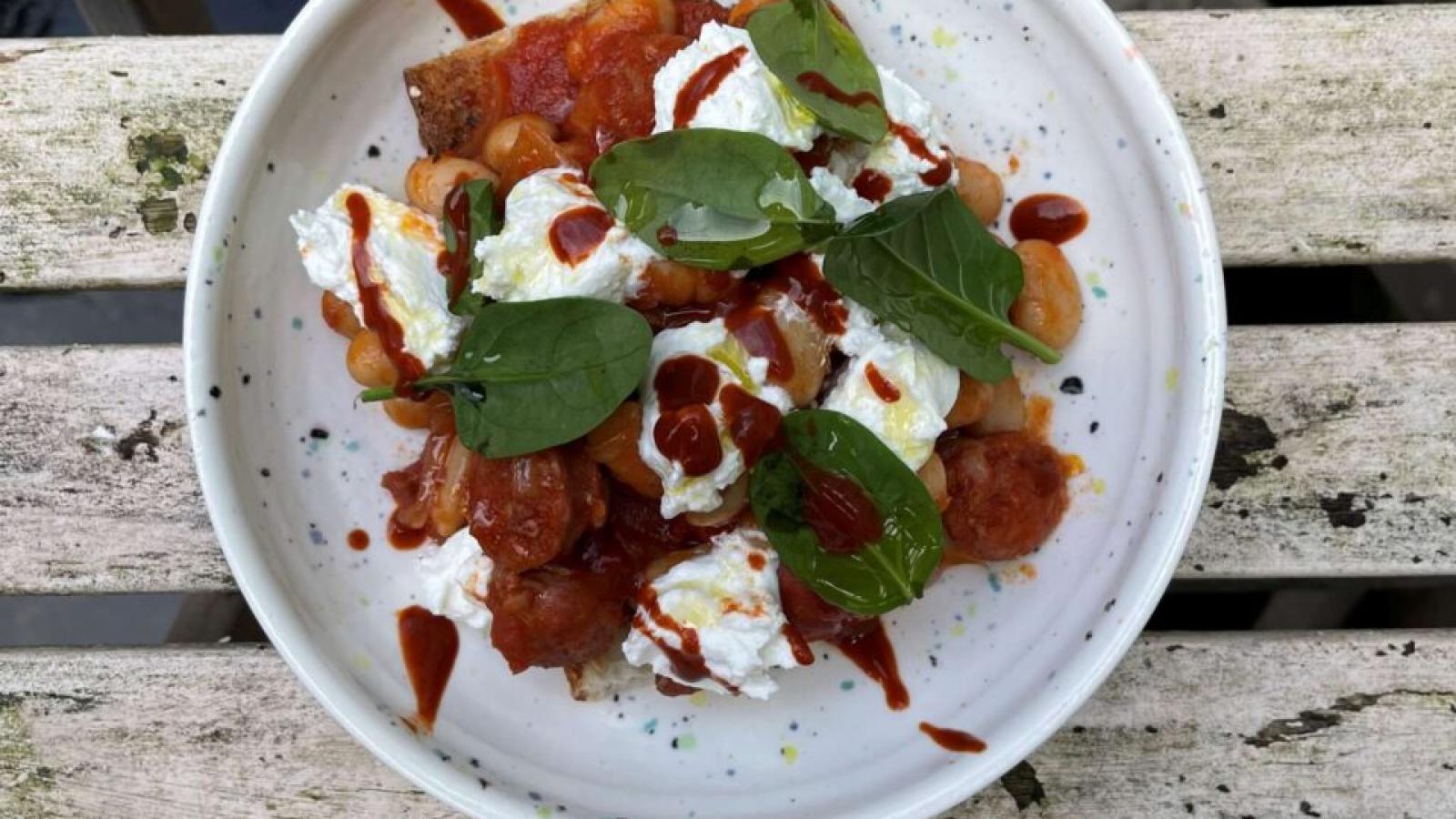 Description
Sheridans Chorizo & St Tola Baked Beans 
Chorizo & St Tola Baked Beans from Sheridans Cheesemongers
Ingredients
1
onion (finely chopped )
2 cloves
garlic (thinly sliced )
200 milliliters
Chicken or Veg Stock
2 cartons
Prunotto Arrabbiata Sauce
1⁄2 teaspoon
Worcestershire Sauce
1⁄2 teaspoon
Dijon Mustard
800 grams
butter beans cooked in tins ((this is just 2 x 400g gram tins drained ) )
4
Gubbeen Cooking Chirzo Sausages
4 slices
Toasted Sourdough Bread
1 tablespoon
Apple or Maple Syrup
Instructions
Chop the chorizo into little chunks and combine with your diced onion and sliced garlic.
Heat the olive oil in a pan over a medium heat and fry the onion, garlic and chorizo until golden brown.

Reduce the heat before adding the butter and thyme. Stir and add the chicken or veg stock, the arrabbiata sauce, Worcestershire sauce, mustard, apple syrup and butter beans. Give everything a good stir and gently simmer until it resembles a jammy-bean like consistency.

When the beans are almost ready, fry the egg to your liking.

Check the beans for seasoning and serve on an elegantly buttered slice of toasted sourdough. Sprinkle generously with St Tola goats cheese and finish with the fried egg. Tuck in quickly, before someone else does!