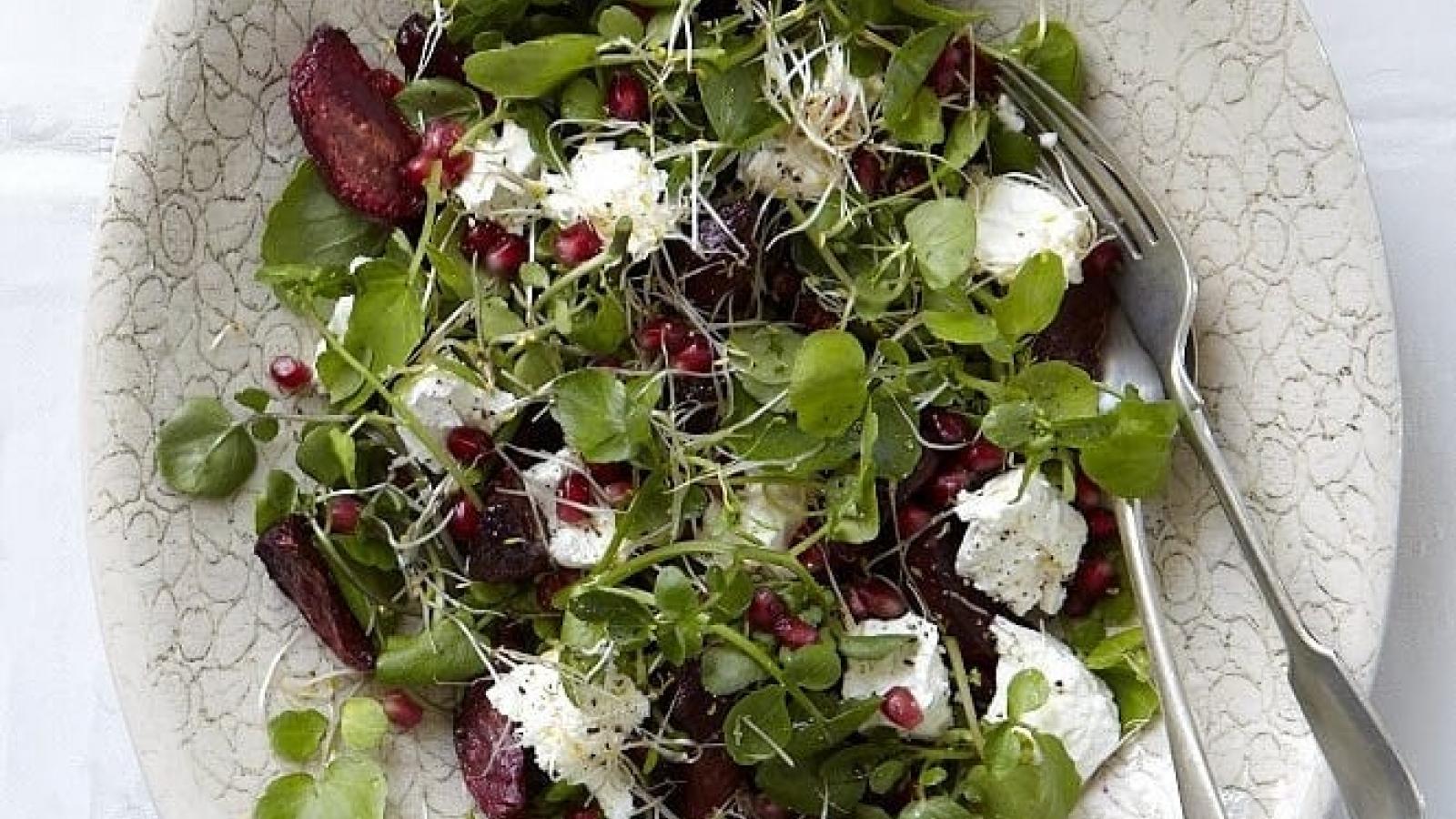 St Tola & Beetroot Summer Salad from Chef and Food Writer Rozanne Stevens
Ingredients
4 tablespoons
balsalmic vinegar
100 grams
St Tola Soft Cheese (broken into chunks)
seeds from half a pomegrante
Instructions
Peel and dice the beetroots into bite sized pieces. Coat well in the olive oil and vinegar and season with salt and pepper.

Place on a baking tray and roast in the oven at 180C or Gas mark 4 for 20-30 mins until just tender. Allow to cool slightly.

Place the beets on a bed of watercress, scatter over the pomegranate seeds, sunflower seeds, St Tola Goats Cheese, alfalfa sprouts and dill.

Drizzle the roasting juices over the salad.