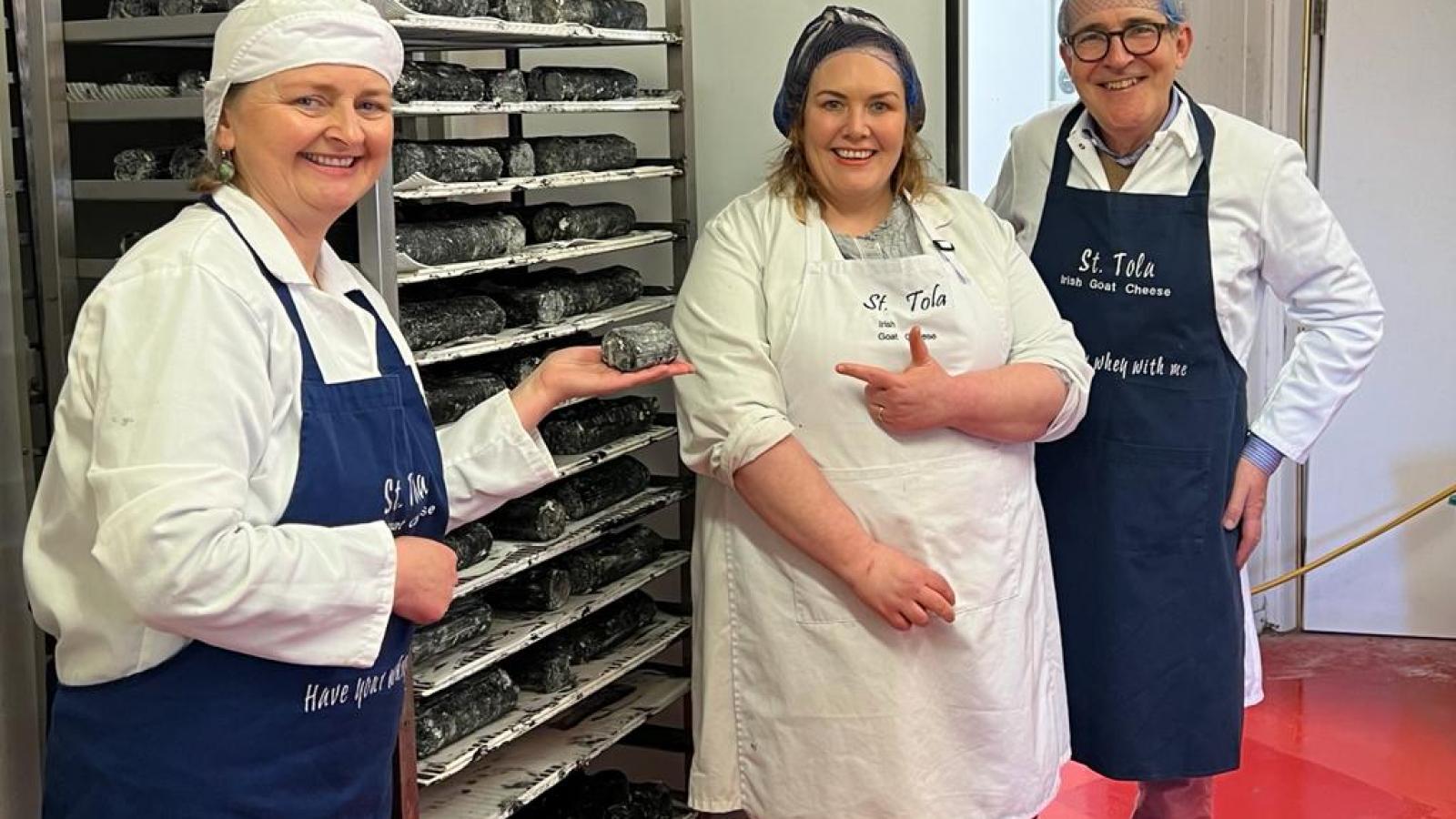 Ennis Book Club Festival Event
We were blessed with a glorious day for the final event here on the farm for the Ennis Book Club Festival to launch Rory O'Connells beautiful new book "The Joy of Food"  Jess Murphy from Kai Restaurant in Galway. Over 40 people booked for the event. Guests goat a Clare cheeseboard, crackers and chutney to share and the extra entertainment was provided by goats giving birth and upstaging Rory but that only added to the happieness of the day! 
We were deeply honoured to have hosted this meal at the very heart of our farm and hope that our visitors left with not only with a full stomach, but also a lasting impression in Ireland of the connection between our food and the land.
Sean from Cratloe Cheese, Birgetta from Burrensmoke House and Sinead from The Cheesepress also attended. Thanks to everyone for attending!