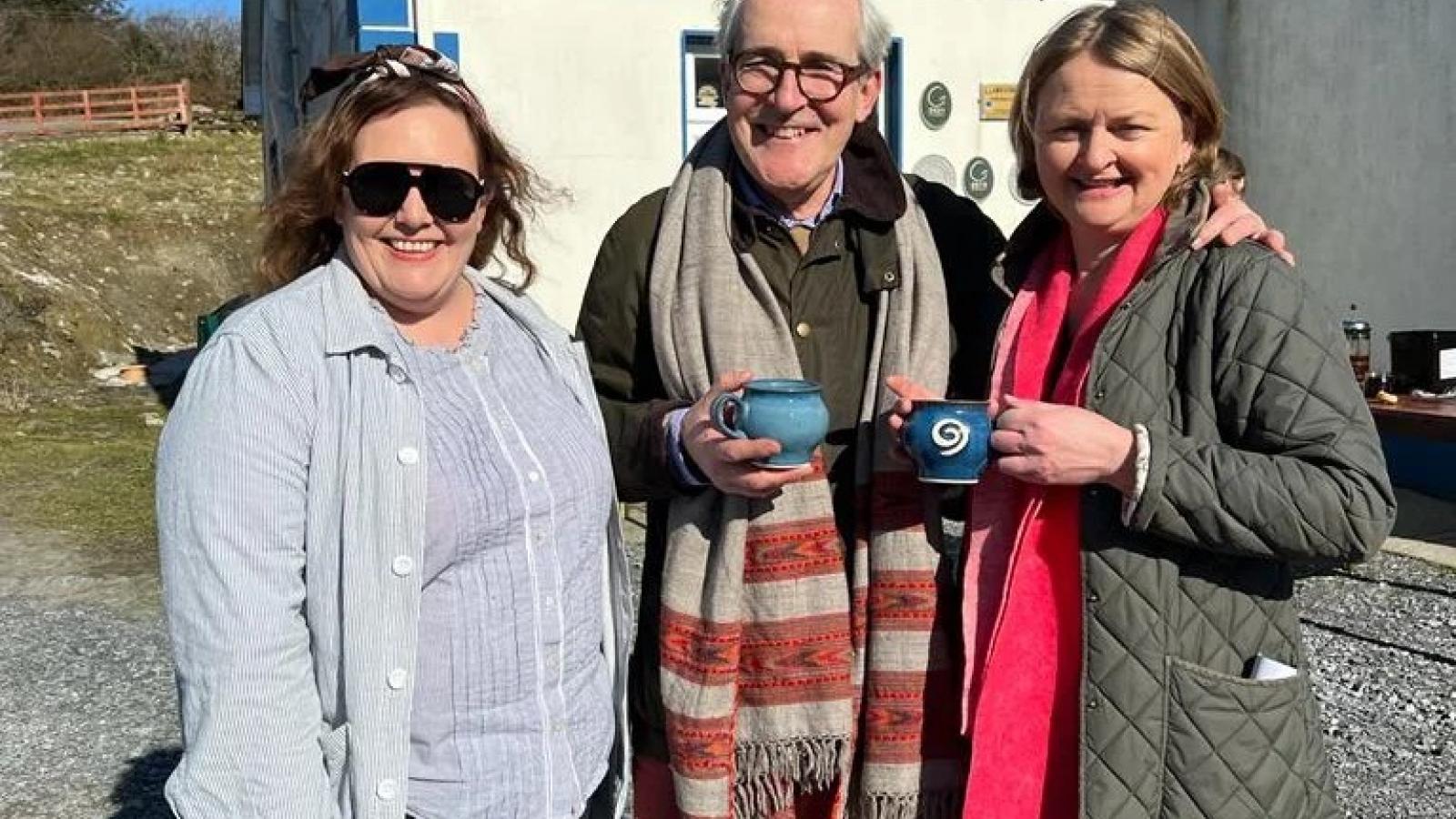 On Line Shop and Ennis Book Club Festival
We are delighted to announce that our on- line shop is once again open! After a what seems a very long winter, we are at long last able to offer our loyal customers a service again. We have had very little milk until recently but the goats have been kidding like mad and we finally taking orders. Our Greek style cheeses will be a little while longer though....
We had a great time on the 6th March when Ennis Book Club Festival came to the farm. We we honoured with a visit by Rory O' Connell launching his new book The Joy of Food and Jess Murphy from Kai Restaurant in Galway compared. Goats kidded in the middle of it and a great time was had by all! Photos can be seen on our gallery page; https://www.st-tola.ie/node/933
We are looking forward to our first public tour here at St Tola on Wednesday 20th April at 10.30am.  More details to follow shortly as we get a booking system in place. 
Siobhán