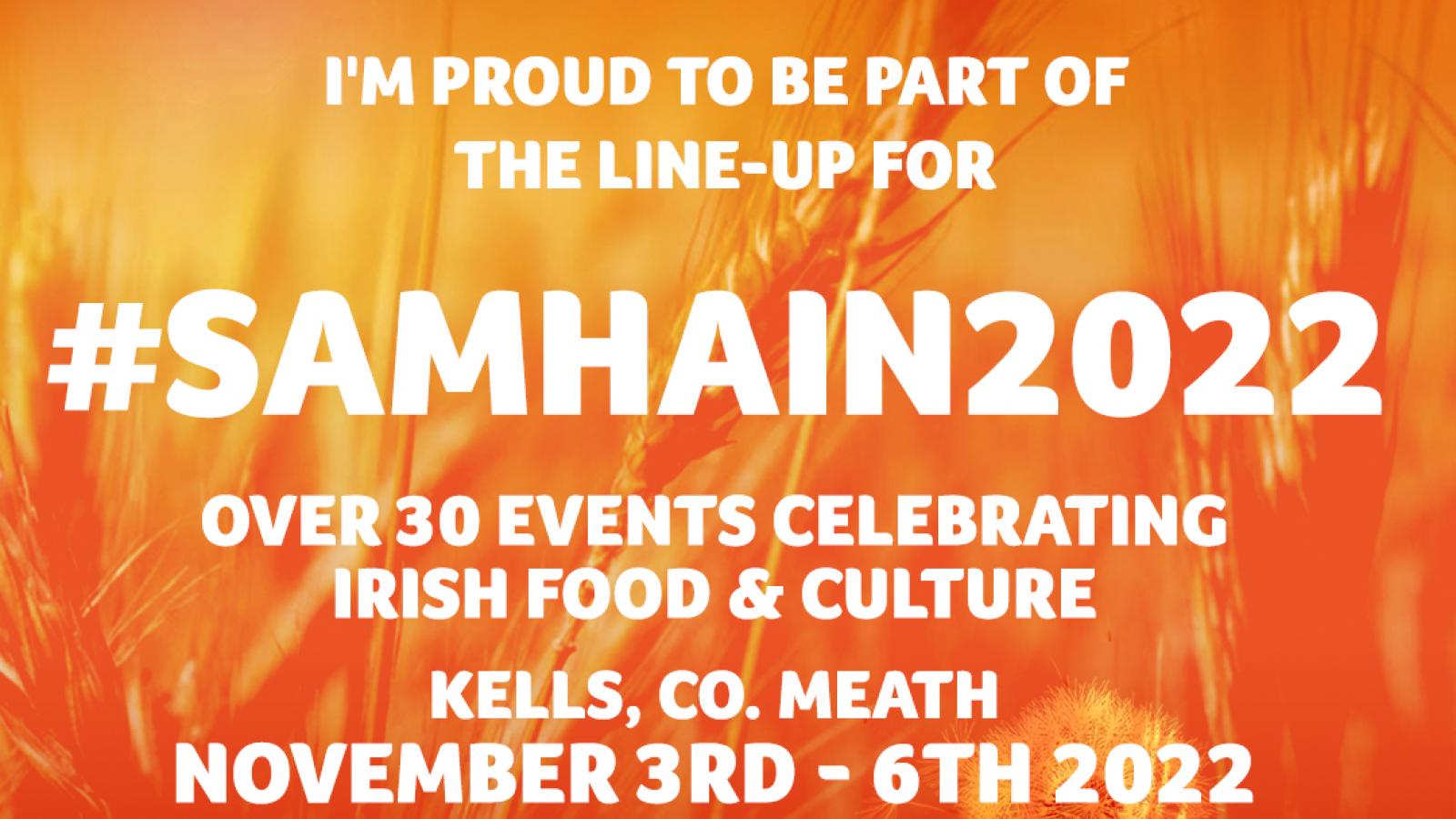 Samhain Festival in Kells
We are delighted to be taking part in this years Samhain Festival in Kells Co Meath this coming weekend. There are loads of super foodie events and all details can be found on https://boynevalleyflavours.ie/collections/boyne-valley-shop
Join Siobhán on Saturday for this 1hour talk and tasting! 
THE WOMEN WHO CREATED THE IRISH FARMHOUSE CHEESE REVOLUTION
Event  18
Date:  Saturday 5th November 2022
Time: 4pm
Venue: Courthouse
Price: €10 (includes tasting)
A revolution happened in Irish food in the late 1970s, when an innovative group of women started to develop farm made Irish cheeses, using milk from their own, and from local, family farms. Sally and John McKenna will consider a time line of Ireland's farmhouse cheese industry and examine the roles played by the original cheesemaking women who spearheaded the revolution. They will be joined by legendary Irish Cheesemakers Siobhan Ni Ghairbhith of St. Tola Irish Goat cheese and Silke Cropp of Corleggy Cheese. Kevin Sheridan of Sheridan's Cheesemongers, will give a tutored tasting of some of the original cheeses. John and Sally McKenna, authors of "Milk" and founder of McKenna's Guides. Session includes cheese tasting
Price €10
Book through this portal https://boynevalleyflavours.ie/collections/boyne-valley-shop/products/women-who-created-the-irish-farmhousecheese
See you in Kells!