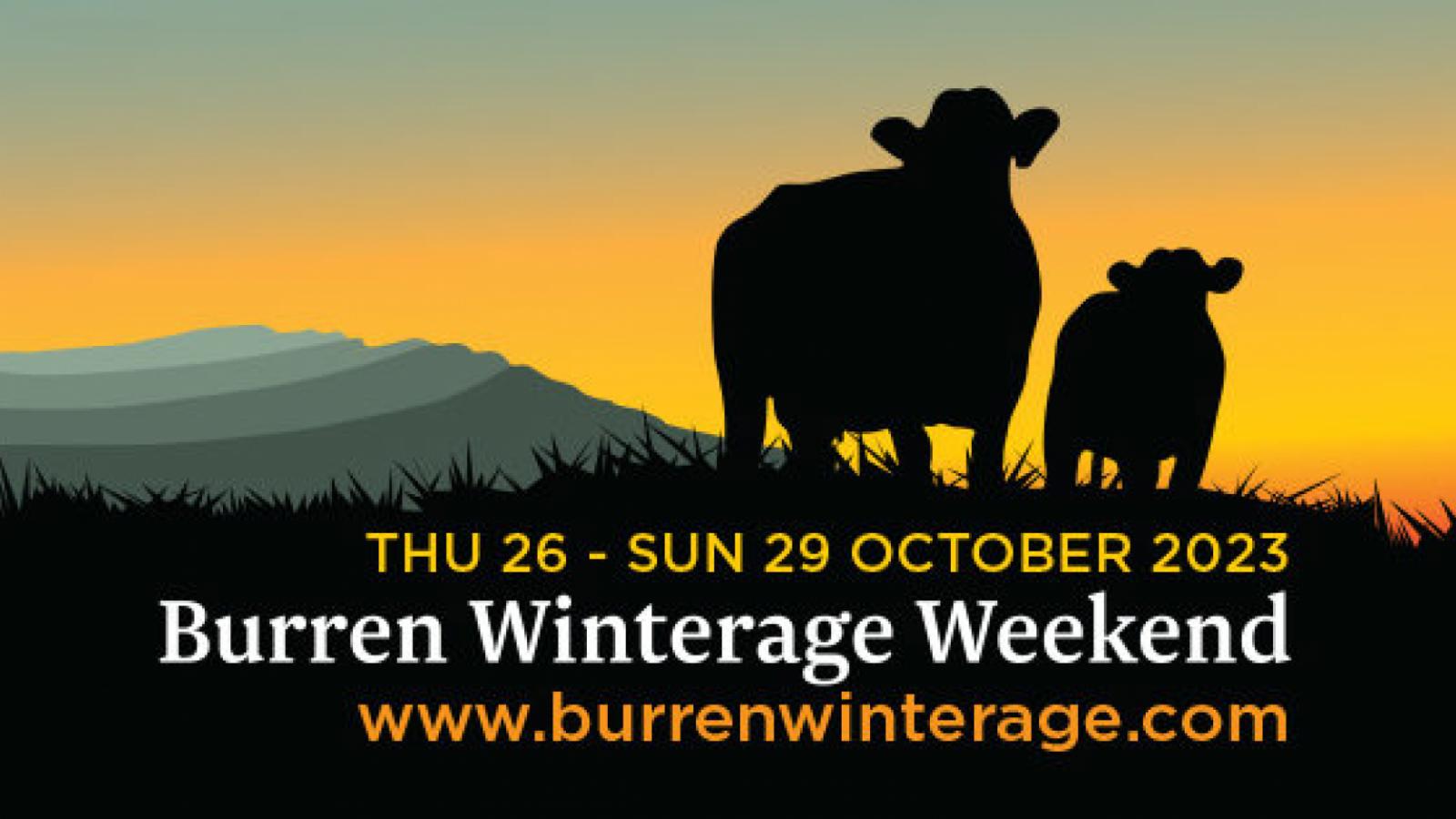 Burren Winterage and Food Fayre 2023 / Public Tour!
We are delighted to be part of this incredible annual event!
On Sunday, the 29th of October, you are invited to join the Burren Winterage Cattle Drive & Burren Food Fayre. The Cattle drive walk is a community walk with a Burren farming family as they walk their cattle to the winter pastures. This an amazing and unique event and an experience not be missed! 
Please bear in mind that this is a challenging walk of 6kms in total with a steep incline in the initial section of the walk. The walk is also on an uneven path and so unsuitable for buggies.
Cattle Drive attendees will also be able enjoy the Burren Food Fayre before and after the walk- where there will be a chance to 'taste the Burren' through food tastings from the Burren's best food producers. There will also be tea, coffee and scones on offer before the walk (we encourage you to bring your own mug!), and hazel sticks to help people on their way.
PLEASE NOTE: NO DOGS ALLOWED.
Admission: €5 for Burrenbeo Members and Burren Pine Project Supporters / €10 for non-members. Under 18s go free but must be accompanied by a parent or guardian.
Numbers are limited so booking a place through the link below is essential.
https://www.tickettailor.com/events/burrenbeotrust/1024872
We are also opening up the doors to the farm for a public tour Wednesday 1st November at 11.30! Tour includes a visit to the goats, milking parlour, a simple cheeesemaking demonstration and a taste of all our fine cheeses! €15/ adults, €8 children or €35 family ticket.  Please let us know you are coming with a quick email to info@st-tola.ie 
Siobhán